About Us
The Sugarman of Vermont is a family-founded supplier of Maple Syrup operating from a modern food grade facility recognized by the Global Food Safety Initiative.
The Sugarman maintains best in class product quality by utilizing renewable geothermal energy and highly efficient stainless steel food processing equipment, all while doing its part to protect the environment the company depends on.
As a result of its efforts, The Sugarman of Vermont earned the "Platinum Award" four years in a row by the leading international network of accredited food testing and consulting laboratories. Presented annually, only ten companies whom achieve the highest scores in good manufacturing practices and food safety audits throughout North America are awarded.
Our History
With over four decades serving the foodservice industry, The Sugarman of Vermont has dedicated itself to providing the highest quality maple syrup products on the market since 1991.
Today, The Sugarman is continuously making strategic investments that ensure the best quality, value, and care of every one of our products.
Our Products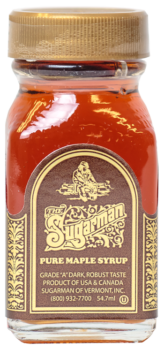 Pure Maple Syrup
An all-natural sweetener
Learn More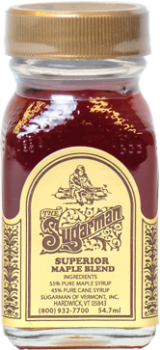 Superior Maple Blends
Made with pure maple syrup and pure cane sugar
Learn More